Remote Support
All you need is an internet connection
We can help you from afar
In many cases visits are not even required. Remote support is easy and secure and allows help for Mac users all over the country and beyond.
Call us and we'll walk you through it in minutes. Once connected, we can help you with your Mac as if we were sitting with you in the comfort of your own office or home. Remote support is a minimum of 15 minutes.
See Rates page for details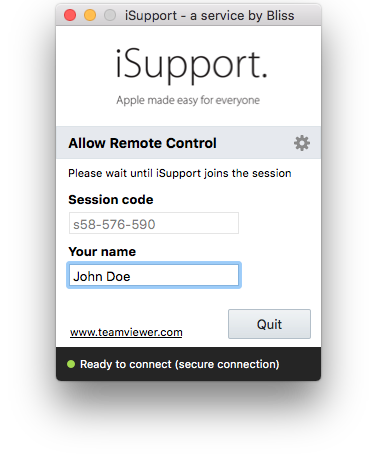 For remote support we are currently favouring Teamviewer. It's quick and easy to use.
Get the latest free version of Teamviewer for the "instant customer" under the following link.
Download Teamviewer